The English School
​KUWAIT

The English School in Kuwait has over 600 pupils and 60 staff involved in the teaching of children between 2½ and 13 years of age. Approximately 50% of the pupils are British, although almost 50 nationalities are represented in the school.
This year we are hoping to repeat last year's success, having won the Netball, finished 2nd in the Athletics and 3rd in Volleyball. Our efforts resulted in 3rd overall. Our pupils have been working hard with their coaches in preparing for this most prestigious event and are hoping that they can repeat the success of the 2018 squad. TES has a rich history of competing in the Games and are no strangers to the level of competition that they will undoubtedly face in Abu Dubai. Nevertheless, preparations have been long underway in order to ensure that our athletes are given their best possible chance against some of the finest school teams in the Middle East. We wish all 21 of our athletes and all participants the very best of luck for the games and may the best team win!
---
Back Row (left to right)
Yara Ida, Truman Heath, Lucy Gardiner, Thalia Davey, Dexter Limpenny, Jad Hammadieh, Melanie Daher, Sverre Pol, Ruby Davies
Middle Row
James Penkethman, Camille Lecat, Zara Hosein, Noura Shams Al Deen, Haydn Watts, Maxwell Lindstedt, Aubrey Segrest, Zarah Price, Ciaran Bailie, Patrick Bennett
Front
Sam Boesley, Laila Al Shaheen
​
Powered by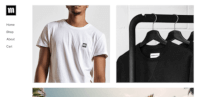 Create your own unique website with customizable templates.