The English School
​KUWAIT

​The English School in Kuwait has over 600 pupils and 60 staff involved in the teaching of children between 2½ and 13 years of age. Approximately 50% of the pupils are British, although almost 50 nationalities are represented in the school.

Last year saw the return of TES to the BSME U13 games This year, we are once again looking forward to competing in this prestigious event and build upon the results produced last year. We are ready and raring to go with our squad of 21 athletes. Our pupils have been working hard with their coaches in preparing for this most prestigious event and are hoping that they can repeat the success of the 2015 squad, who were crowned as the overall U13 BSME Games Champions. TES has a rich history of competing in the Games and are no strangers to the level of competition that they will undoubtedly face in Muscat. Nevertheless, preparations have been long underway in order to ensure that our athletes are given their best possible chance against some of the finest school teams in the Middle East. We wish all 21 of our athletes and all participants the very best of luck for the games and may the best team win!

---
Back row from left:
Jack Oliver, Matthew Cooper, Truman Heath, Jad Hammadieh, Woojin Jeong, Benjamin Meyer, Richard Lecat, Omar Parker, Maxwell Lindsted
Front row from left:
Lily Hall, Ella Wusten, Austine Segrest, Amelia Harn, Angelina Matta, Olivia Sieminski, Callie Wilson, Thalia Davey, Josefin Purser, Darcy Highmore, Melanie Daher
Front row- Yara Ida
Powered by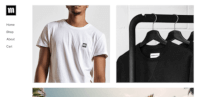 Create your own unique website with customizable templates.