Football
General Information
•
All matches should be played on grass where possible.
•
Players should ensure they are wearing appropriate footwear.
•
The host school may outsource referees or may request visiting teams bring a teacher to assist with the officiating
•
Pitch Dimensions: 7 a-side: 60x40 yards (or as near to these dimensions as possible)
Rules
•
7-a-side with a maximum squad size of 12
•
Only boys are allowed to participate in the team for all age groups
•
Game should be 8 minutes each way with 1 minute half time
•
All players must wear shin guards/pads. Children will not be allowed to play without them.
•
In the finals/play offs will be decided by extra time and then penalties.
Key rules:
•
The pass back rule DOES APPLY. Should the goalkeeper handle the ball from a pass from one of his own team, an indirect free kick is awarded where the ball was picked up
•
No off side
•
All other football rules apply
League Positions
To determine the overall position a league will operate:
•
Win: 3 points
•
Draw: 1 point
•
Defeat: 0 points
•
If teams have equal points at the end of the division of play and the playoffs the tie-breaker used shall be:
o
Head to Head, Points difference; Points for; Penalty shoot-out (each member of the team takes 1 shot (i.e. all 5 in the team) alternating with the other team followed by sudden death).
End of the Game
•
This will be determined by the official.
•
Three cheers and handshakes to be encouraged.
•
Team managers shall shake hands.
•
It is expected that team managers shake hands with the match officials.
Football Order of Play
•
Where there are 12 competing schools the teams are divided into 2 pools of 6.
•
Each pool will be selected randomly: the names of schools will be pulled out of a hat prior to the competition starting. Each team then plays five games in a round-robin competition to determine league places for play-offs.
•
The two top teams in each pool will play-off in the semi-finals; 1st Pool A vs. 2nd Pool B and * 2nd Pool A vs. 1st Pool B. The winners of these matches proceeding to the 3rd final and the losers completing for 3 place.
•
The 2rd and 4th teams in each pool will play-off for 5th – 8th place and the teams who finish 5th and 6th in the pool matches play off for 9th – 12th.
Powered by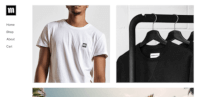 Create your own unique website with customizable templates.